Schedule Updated 3/26

Petite, Young, Mostly College Girls
Pleasant personalities, drop dead gorgeous looks.



Adrianna - 5'3", Salvadorian, Full of Energy, A Favorite (Brand new pics!)
- Tuesday thru Friday
500, 350
(646) 657-7590
Adrianna is an athlete and has all the energy that comes along with that. She's flexible and has stamina. With her D cup top, she'll bring enthusiam and athletic stamina to your shoot. She's bounding with energy. Not one of those boring girls that just sits there. Crazy skills. Famous skills now in fact. BRAND NEW PICS!!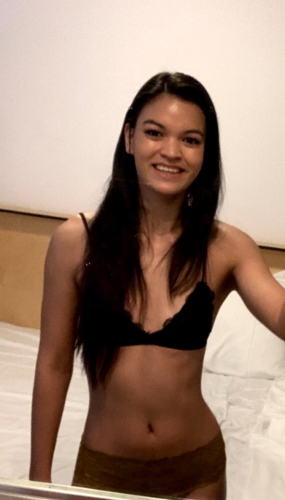 Hannah- 5'2", 21, 100lbs, White + Asian, 25" waist
- Thursday ONLY!
450, 320
(646) 657-7590
Guys, HURRY! Hannah is a petite white and asian mix. She's tiny and only 21. However, she's also an extremely bright girl if you can find time to have a conversation. Probably knows more than you do about mathematics and computer science. lol I'm not joking. A very, very rare find. Run... don't walk! She will light up your media project with a submissive smile.